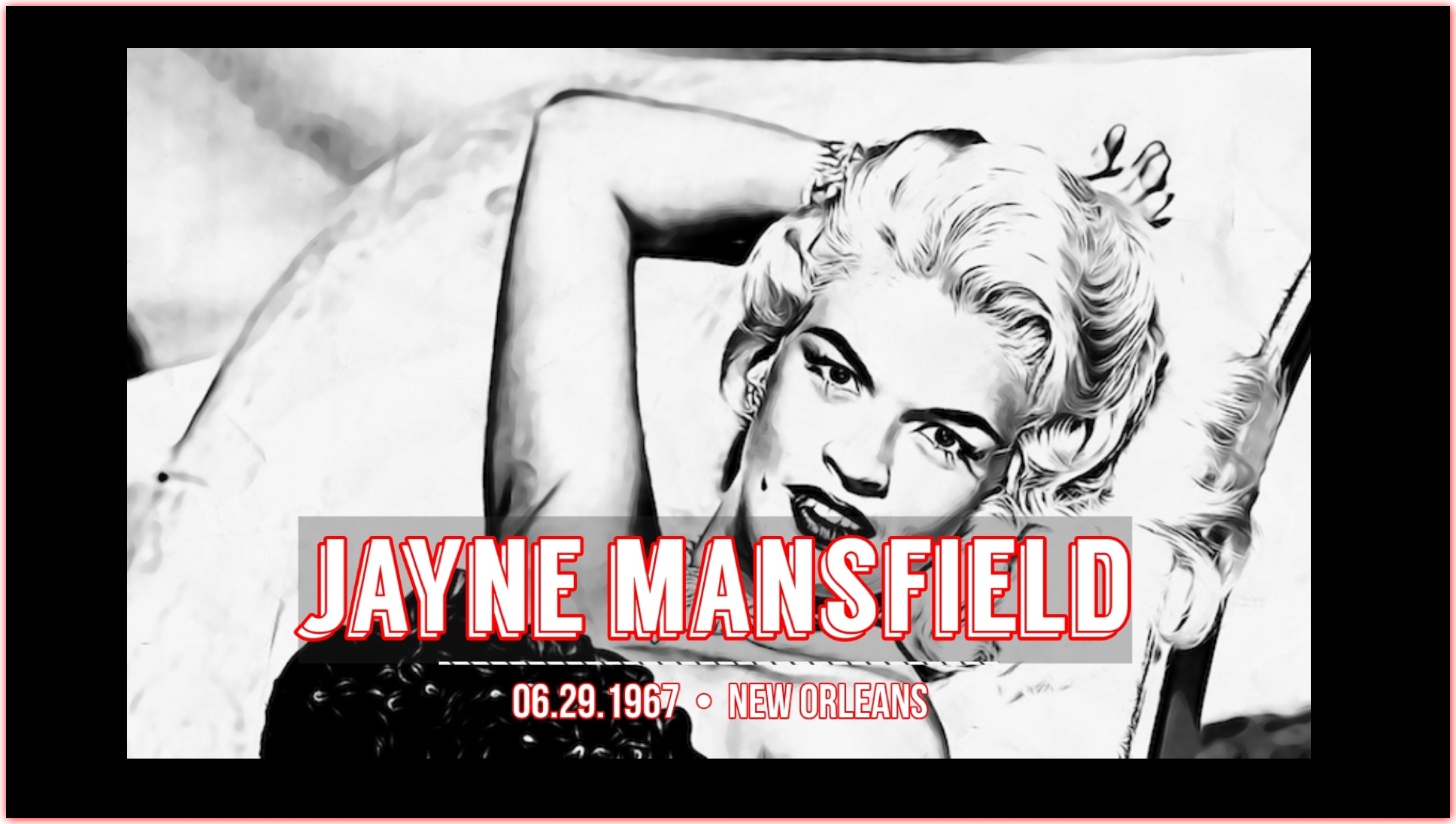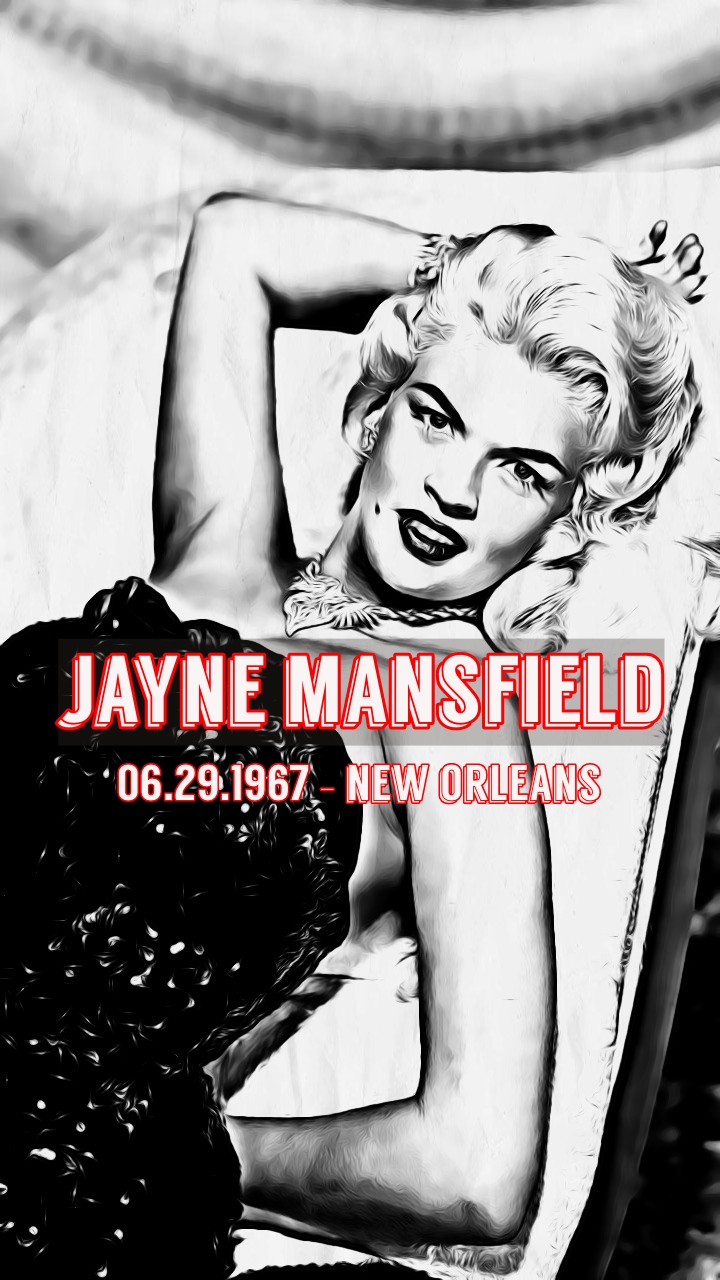 Jayne Mansfield: Secret Hollywood Curse

Jayne Mansfield's got her first taste of stardom as a nightclub entertainer and a singer, and one of the early Playboy Playmates. 
A blond bombshell, she was touted in magazines as the next Marlyn Monroe and became a major Hollywood sex symbol during the 1950s and early 1960s while under contract at 20th Century Fox. But, her road to fame would not be an easy one.
Just like Monroe, she was rumored to have several lovers, including a couple of the Kennedy boys. By 1967 her life would soon take a deadly turn, the Hollywood actress had been married and divorced three times, and had a total of five children. 
In the early hours of June 29, 1967 while traveling from a nightclub in Biloxi, Mississippi enroute to New Orleans, her car would slam into the back of a stopped semi-tractor trailer truck at 80 miles per hour.  
Jayne Mansfield, her boyfriend Samuel Brody and their driver Ronnie Harrison, were killed instantly. But by the grace of God, her three children who were sitting in the back seat survived the devastating accident.
Join us on a supernatural journey as we explore Jayne Mansfield's rise to fame and fortune, the deadly curse surrounding her haunted estate, and the haunting final days leading up to her tragic death.
This is Death by Misadventure.